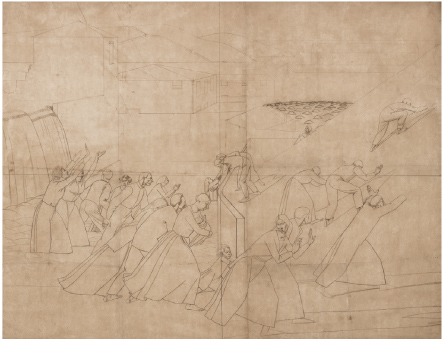 Winifred Knights, The Deluge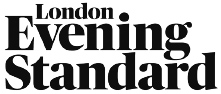 A sheet of tracing paper which spent 75 years lining the bottom of an old trunk has been revealed as the original drawing for one of the Tate Gallery's most popular modern paintings. The London artist Winifred Knights became the first woman to win the coveted Prix de Rome scholarship in 1920 with The Deluge, which was bought by the Tate for £30,000 fours years ago.
Little preliminary work was thought to have survived until art dealer Paul Liss discovered the tracing paper sketch while preparing the first exhibition of Knight's work in 1995. He found it in a trunk in her old studio, which had remained untouched since Knights died from a brain tumour in 1947. The sketch is shown for the first time tomorrow at the Watercolour and Drawings Fair in the Park Lane Hotel after being restored. It is priced at £10,000 plus.