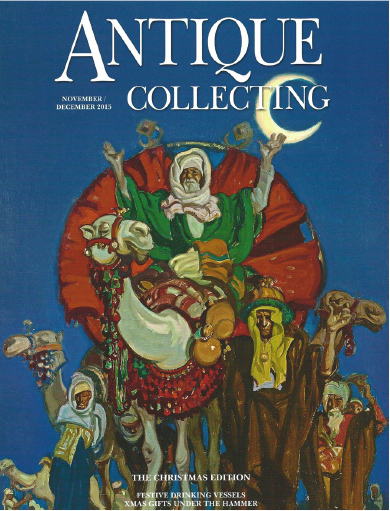 FRONT COVER : Frank Brangwyn (1867-1956),
The Three Kings, 1934, oil/board, (29.1 x 24 in.) 74 x 61 cm
©The Artist's estate, c/o Liss Llewellyn Fine Art

November- December 2015
Some of the biggest British artists of the 20th Century indulged their whimsy by creating Christmas cards.
Cards from 20th-Century artists offer a tantalising glimpse of their private life, as well as a microcosm of the changes in British art. While some designs were true to the artists' professional output, many reflected their more humorous side.
All images are courtesy of Liss Llewellyn Fine Art where many of the cards are on sale or have recently been sold.
See the selection of original Christmas designs for sale >