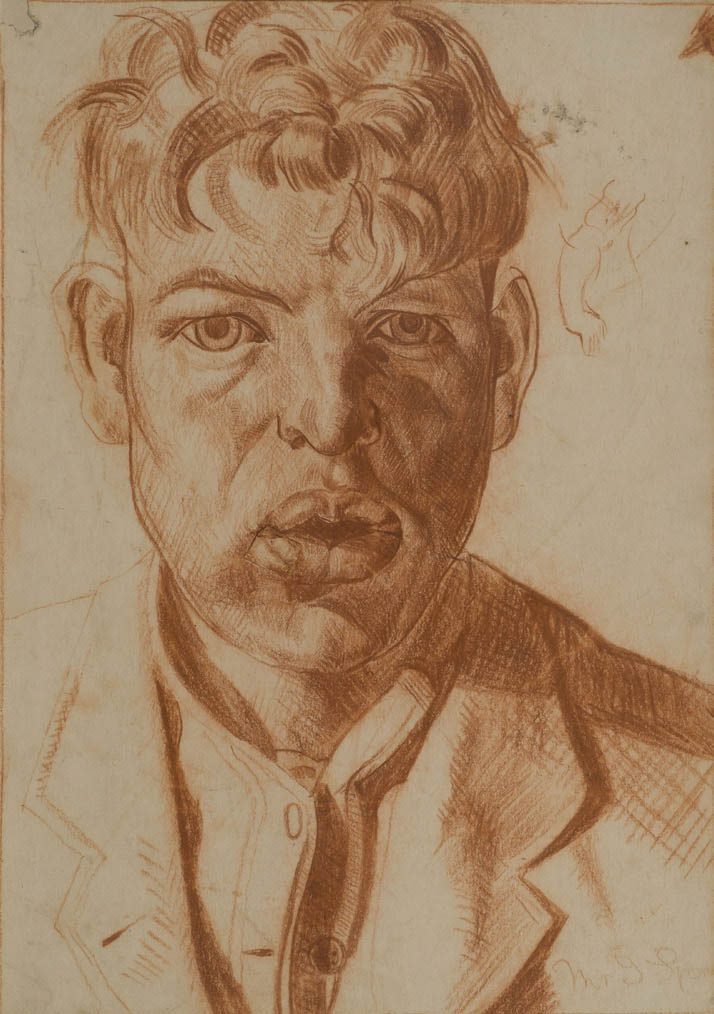 Hilda Carline (1889-1950), Portrait of Gilbert Spencer, c.1927.
LISS LLEWELLYN
are delighted to announce that
we now represent the estate of Gilbert Spencer.
Gilbert Spencer was a British painter, muralist, illustrator, teacher and writer, whose career spanned more than six-decades. He was appreciated during his own lifetime as one of the leading artists of his generation, and counted among his patrons some of the most influential art collectors of his day, including Lady Ottoline Morrell, Sir Joseph Duveen, Vita Sackville-West and Henry Lamb. His reputation, however, has since suffered from neglect, largely as a result of being overshadowed by his more famous brother, Stanley Spencer. Through their communal up bringing and Slade School training, the work of the two brothers is clearly united by a common thread – manifest in their devotion to accurate observation, intense sincerity and impeccable technique. Less interested than Stanley in the drama of human passion, however, the novelty of Gilbert's work lies in his fascination with landscape, and in the incidents of everyday life in rural England. He was an accomplished portraitist, painting prominent figures, rural and urban workers as well as family and friends. He also produced some of the most poignant artistic images to come out of the two world wars.