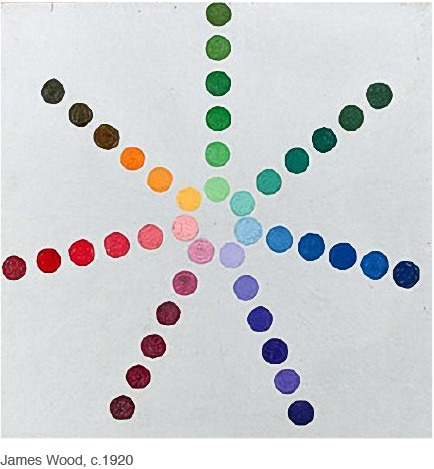 Dealers believe that lower overheads, high expertise and unique specialisation are keys to the future
How can dealers survive in an age when art is just one of hundreds of commodities competing for the disposable income of Britain's, and indeed the world's, ever-growing number of affluent consumers?
This was one of the the key questions raised at last month's ATG-sponsored Art of Dealing conference at Earl's Court. At the time, few members of the audience were able to come up with a ready answer, but looking around at what British art dealers are doing to attract customers this summer, some enterprising strategies have emerged.
High expertise, lowered costs and a unique specialisation appear to be the main watchwords for survival at the moment….
But how do dealers make a decent living if they can't, or don't wish to, afford the expense and the stress of an urban gallery space?
Fairs are one approach (many dealers might hesitate to use the word solution). Another is the catalogue. One of the most impressive of the latter to have recently winged its way to the ATG's offices comes from Paul Liss, a Modern British dealer now based near Uzès in the south of France. A regular exhibitor at the Summer Olympia and 20th century British Art fairs, Mr. Liss has developed a reputation for re-discovering interesting Modern British artists, particularly from the inter-War years.
Beautifully produced and with meticulously researched artists' biographies, to the extent that it merits a long-term bookshelf life as a reference work, the catalogue offers 116 colour-illustrated works, many by artists who ill be completely new to even seasoned collectors of Modern British art.
For example, who would have thought that during the mid-1920s the Hampstead artist and writer Jas Wood (1889-1975) was producing Damien Hirst-style paintings a full three quarters of a century before Hirst himself was churning them out so profitably?
Wood's mid-1920s 16 1/2 in. (42 cm) square canvas, Multicoloured dots on a grey ground, is priced at a very unHirst-like £ 2000. Other works carry heftier price tags, such as the rare c. 1927 John Armstrong (1893-1973) surrealist painting, The Bird, listed at £ 26,500.
But how can a dealer in Modern British art successfully run a business while living in the South of France? "For me the Internet has dissolved these geographical boundaries, " says Mr. Liss. "The catalogues work amazingly well and account for 50% of my business.
"For me they are much more effective than exhibitions because you can control the timing of them and they have a longer shelf life. I send out 2500 copies. Last year's catalogue is well over 75 per cent sold. A third of this year's catalogue is gone within two weeks of it being sent out."
Seemingly, there are still consumers out there who want to buy art, even relatively old art, but dealers are having to become increasingly proactive to attract them.
"You have to make sales happen," says Lowell Libson. "And they only happen with things that are worth having."