The printed lithographic version of this design measured 76 x 114 cm. (29.9 x 44.9 in.)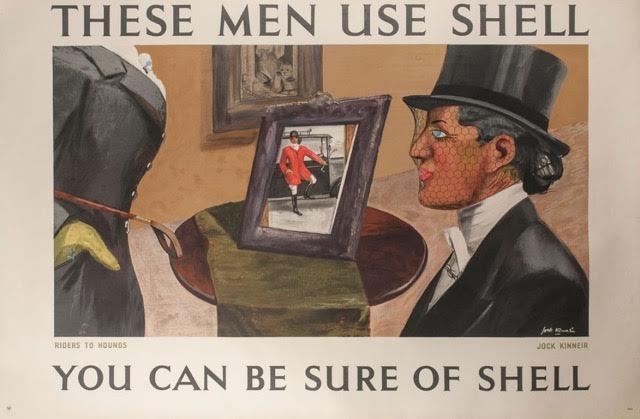 The Dutch-British oil company Shell launched its first poster campaign in the 1920s. A new era began in the 1930s, when Shell followed in the footsteps of London Transport and invited progressive artists to design a poster campaign. These artists included the surrealists Paul Nash, Graham Sutherland and Tristam Hillier as well as Edward McKnight Kauffer.
The new poster campaign featured two themes. The first advertised Shell subtly by associating English nature and sights to the company's reliability: 'ÄúTo visit Britain's landmarks you can be sure of Shell'Äù. The second theme created an image of Shell as the choice of people of all professions. All people 'Äì actors, shopkeepers, judges, artists, gardeners, photographers, tourists, sailors, pipe smokers 'Äìprefer Shel.
Kinneir was a typographer and graphic designer who designed many of the road signs found throughout the United Kingdom.