Literature:
Artmonsky pp.63-72.
In 1951 a colourful and vibrant exhibition of popular art opened at the Whitechapel Gallery as part of the Festival of Britain. A talking lemon, an edible model of St Paul's Cathedral, a fireplace in the shape of a dog and a life-size wax model of a Rabbi, were amongst a plethora of other extraordinary objects on display.
Entitled Black Eyes and Lemonade, after a Thomas Moore poem Intercepted Letters or The Two-Penny Post Bag (1813), it presented everyday objects made in Britain, normally excluded from museums and art galleries.
The 1951 exhibition was organised by artist, designer and writer Barbara Jones. It was divided in categories such as Home, Birth-Marriage-Death, Man's Own Image and Commerce & Industry, reflecting Jones's ideas on popular art and museum culture, questioning the cultural values attached to handmade and machine made objects.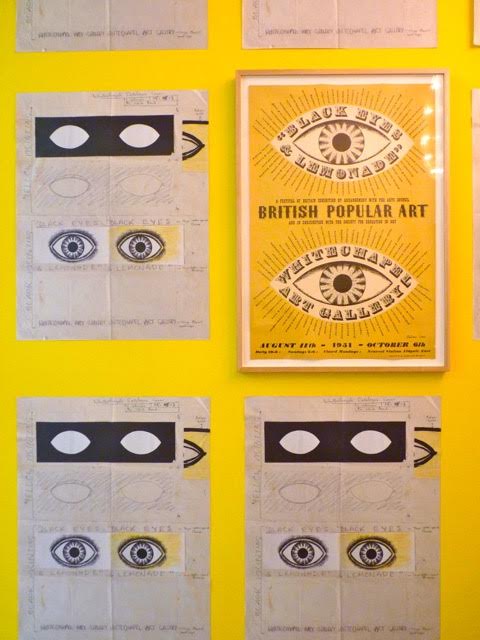 Poster designs for
Black Eyes and Lemonade
, Jones's 1951 exhibition of popular art and design at the Whitechapel Gallery.