This linocut was made by Bawden in around 1923 when he was a student at The Royal College of Art.
There are only two recorded copies of this print
Possibly inspired by a mackrel the opportunity for pattern making have taken precedence over accuracy.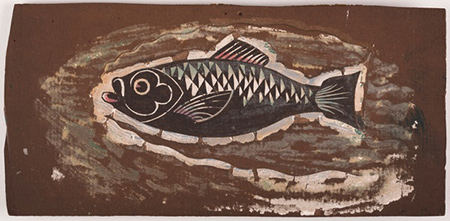 ref. 8933
We are grateful to Peyton Skipwith for assistance.