Literature: Llewellyn, Sacha, et al. Women Only Works on Paper. Liss Llewellyn, 2021, p. 14.
Llewellyn, Sacha, and Paul Liss. Portrait of an Artist. Liss Llewellyn, 2021, p.165.
Hilda Carline met Gilbert Spencer while studying at the Slade School of Fine Art (1918–1922). Gilbert
was the younger brother of Stanley, whom she went on to marry in 1925. These two portrait drawings,
one executed in pencil, the other in red chalk, date to around 1919 and in their vigour and directness
demonstrate the influence of the teachings of Professor Henry Tonks (1862-1937), who encouraged
students to emulate the drawing methods of the Renaissance masters.
Pencil provided artists with the opportunity to create lines with a very precise delineation. Although red
chalk could also be used in the same way, it tended to be valued primarily for its quality to convey subtle
graduations in tone, similar to pastel and charcoal, ideal for the rendering of human flesh.
We are grateful to Hermione Carline and Jackie Naffah for assistance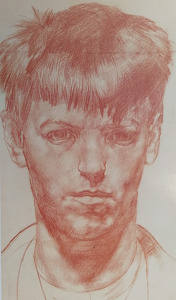 Self portrait, 1912, red chalk on paper,
40 x 22cm, Stanley Spencer (1891-1959).
Williamson Art Gallery and Museum, gift of the Contemporary Art Society, 1954.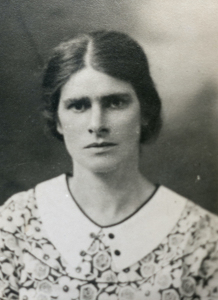 Hilda Carline