Literature: Llewellyn, Sacha, and Paul Liss. Portrait of an Artist. Liss Llewellyn, 2021, p.186.
In a tabernacle frame, possibly of the artist's own design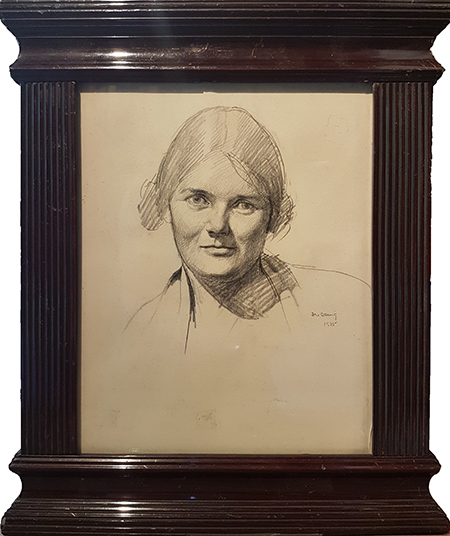 The sitter is the artist Grace Elizabeth Rothwell, later to become the artist's wife. This portrait was made shortly after the two artists met at the Slade. They married on New Year's day in 1931. Under the name of Elizabeth Rothwell she showed at the New English Art Club and the Royal Academy of Arts during the late 1920's and early 30's but after the birth of her children she largely gave up painting and reverted to textile design. 'Gray' Dring as she was known to family and friends has examples of her textile work in the collection of the Victoria & Albert Museum. Their daughter Melissa Dring is also an artist.
We are grateful to www.artboigs.co.uk