Literature: Llewellyn, Sacha, and Paul Liss. Portrait of an Artist. Liss Llewellyn, 2021, p.190.
This striking portrait probably dates to Fiennes time at the Central
School of Arts and Crafts, where she enrolled in 1924. Fiennes studied
under Noel Rooke, (whom she married in 1932) – together they made a
major contribution to the revival of wood engraving in Britain in the
twentieth century.
Fiennes was the last survivor of the group of
engravers chosen by Robert Gibbings to illustrated Golden Cockerel
Press books between the wars. For him she illustrated Aesop's Fables, 1926, and would have added Nicholas Breton's Twelve Months, but meningitis meant that Eric Ravilious had to do it.
Fiennes also with the Arts and
Crafts Exhibition Society, organising exhibitions. Her absorption into the Arts and Crafts movement was deepened when
she moved into the Rooke family home in Bedford Park, for several years
living with her father-in-law Thomas Matthews Rooke, who had been
associated with Edward Burne-Jones, William Morris and John Ruskin.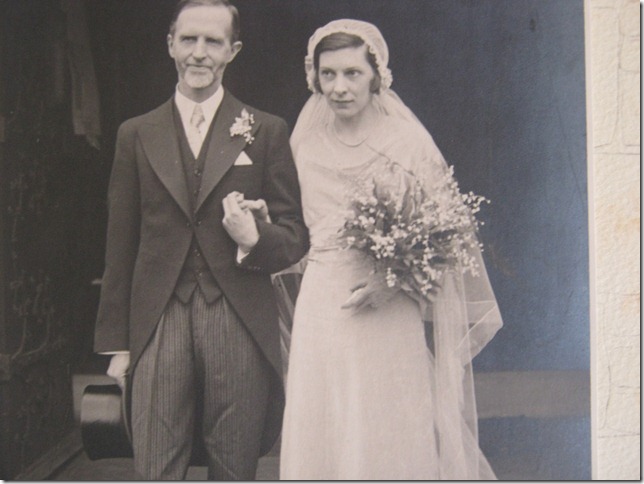 Above image: Celia Fiennes marrying Noel Rooke, 1932