In 1904, Matania joined the staff of The Sphere where some of his most famous work was to appear, including his illustrations of the sinking of the Titanic in 1912. His reputation was further enhanced by WW1 through which he became acclaimed for his graphic and realistic images of trench warfare.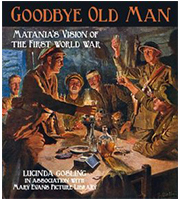 IN 1922 The BBC was founded as the British Broadcasting Company. Bonar Law became Prime Minister, replaced by Stanley Baldwin in May 1923.
Lady Lever Art Gallery opens in Port Sunlight, England.
Max Beerbohm's collection of caricatures, Rossetti and His Circle, is published in London.
ARTWORK PRODUCED IN 1922
Paul Klee – Twittering Machine (MOMA)
Max Beckmann – The Iron Footbridge
Giorgio de Chirico – The Prodigal Son (Il figliol prodigo)
Mark Gertler – Queen of Sheba
John Lavery – Michael Collins (Love of Ireland)
Max Liebermann – Albert Einstein
L. S. Lowry – A Manufacturing Town
William Orpen – To the Unknown British Soldier in France[3]
Maxfield Parrish – Daybreak
Pablo Picasso – Two Women Running on the Beach (The Race)
Sophie Taeuber-Arp – Oval Composition with Abstract Motifs
William Turnbull, (d. 2012), Richard Hamilton,(d. 2011). Fred Yates, (d. 2008); John Craxton, (d. 2009), and Lucian Freud, (d. 2011) were born in 1922.