This is a study for a portrait of Anna Elizabeth Baker, painted in tempera on panel in 1895, Southall's future wife. They  married her in 1903, having delayed for years, out of a sense of propriety because they were first cousins.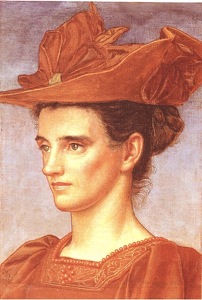 She appears in many of Southall's pictures including his celebrated double portrait The Agate, 1911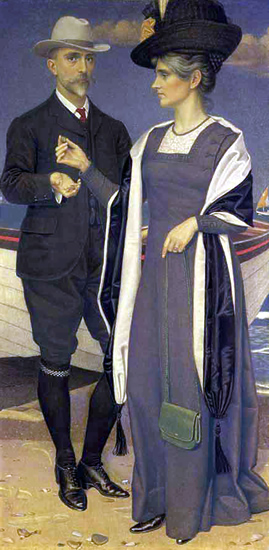 We are grateful to George Breeze for assistance.