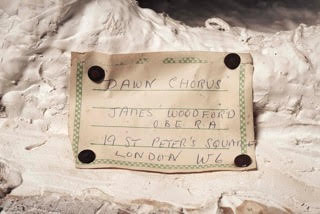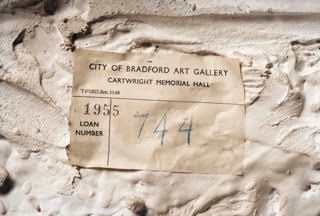 More than twenty artists were commissioned by the WAAC to produce sculptures including Epstein, C.W.Dyson-Smith and Skeaping.
During World War II Woodford was camouflage officer to the Air Ministry. After the war he was responsible for a number of memorials including the outstanding  War Memorial in the Court of Honour of the British Medical Association, (Tavistock Square, London, 1951).
Esmond Carrick Simpson was born in 1887 and died in 1942.  There is no record of him having served in either WW1 or WW2 –  given the dominant Dove motif in this memorial it is possible that Simpson was a Conscientious Objector.  The Doves might equally refer to the restoration of peace at the point that this memorial was conceived (1946). The detail of the thrushes eating worms adds an unsettling note suggesting that Woodford intended perhaps a deeper hidden allegorical meaning within the composition.