Edward Halliday and his wife, the Classicist Dorothy Hatswell, frequently holidayed in the Lake District. This image shows the couple above Seathwaite, a small hamlet in Borrowdale valley. The backdrop shows Seathwaite Fell: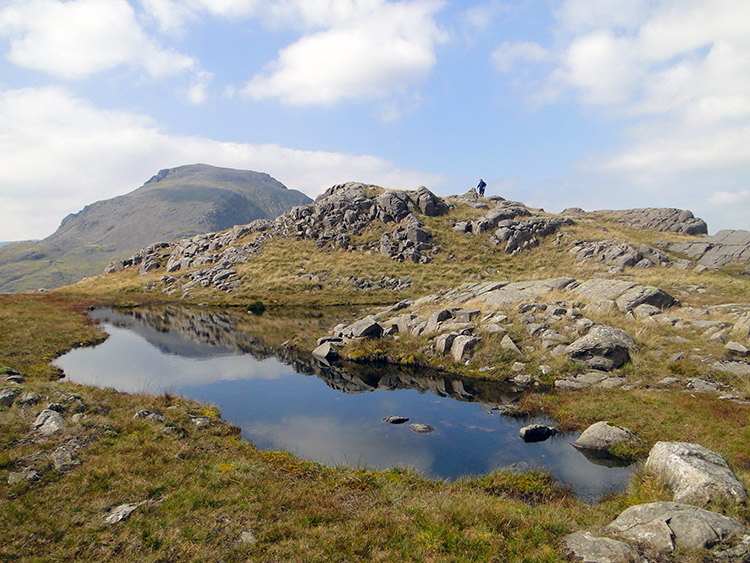 Above Seathwaite fits into a genre of British art which emerged between the two World Wars. Government initiatives to improve the heath of the nation, and independent organisitions such as the Sunlight League and New Health Society, emerged. Exercise and sunbathing became popular as statuary holidays were enshrined in law. James Walker Tucker, Harry Epworth Allen, Bernard Fleetwood Walker, Ralph Chubb and Halliday were amongst many artists who recorded the ramblers, hikers, cyclists and picnickers who now swarmed into the countryside. This generation is inaugurating a new return to nature', wrote the Northern Daily Mail in 1927. It turns its face increasingly to the country for fresh air and exercise and for the refreshment of the mind no less than the body'. Reviewing an exhibition of Chubb's work at the Goupil Gallery in 1929, The Times considered that this phenom resembled the same spirit found in the work of William Blake (1757 'Äì 1827) with its interest in spiritual delight, mental pleasures ….serene physical health and beauty and activity…..in perfect scenery beneath the sun, with freedom'.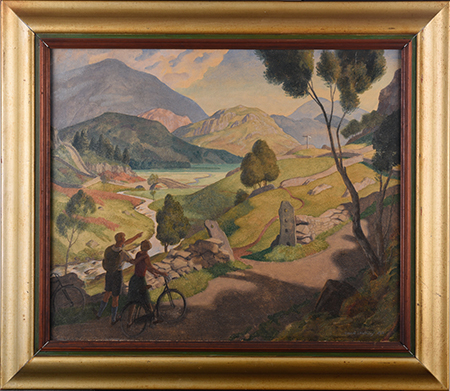 Above Seathwaite was acquired directly from Halliday shortly after it was painted by a furniture designer called William Knight; in 1965 it passed to his son.
The frame is likely to have been designed by Knight.
We are grateful to Patrick Elliott for assistance.