As the cap badge has yet to be painted it's hard to know whether this Naval Officeris from the Royal or the merchant navy. The plain jacket and tie suggests the latter – possibly the
uniform of the Fleet Air Arm, or the Royal Fleet Auxilliaries.
During WW2 Lawrence made a number of portraits of RAF and Naval personnel, often rapidly sketched on the spot: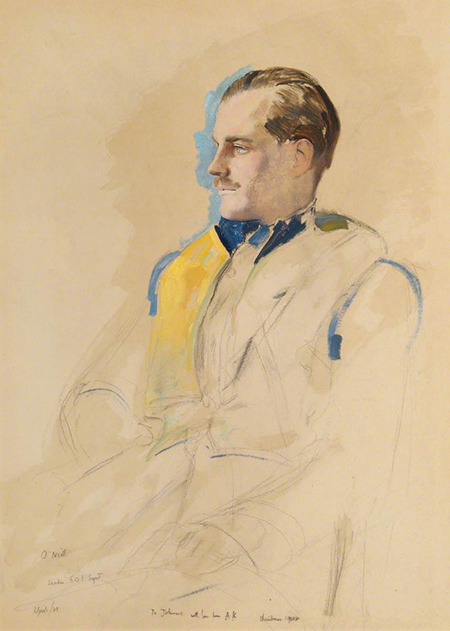 © the copyright holder. Photo credit: Royal Air Force Museum
We are grateful to Ian Jack for assistance.