Exhibited: 'For Real: British Realists from the 20s and 30s', Museum MORE, Gorssel (September 15th, 2019 'Äì January 5th, 2020).
Provenance: The artist's son
Daphne Charlton, born 1909, was a student at the Slade School of Art, some four years younger than her fellow student Mary Adshead. Charlton later sat on two occasions for Stanley Spencer – his portrait of her of 1940 is in the collection of the Tate Gallery.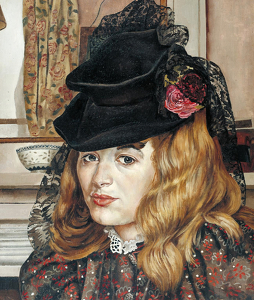 A self-portrait of the artist may also be seen in the Burgh House and Hampstead Museum.