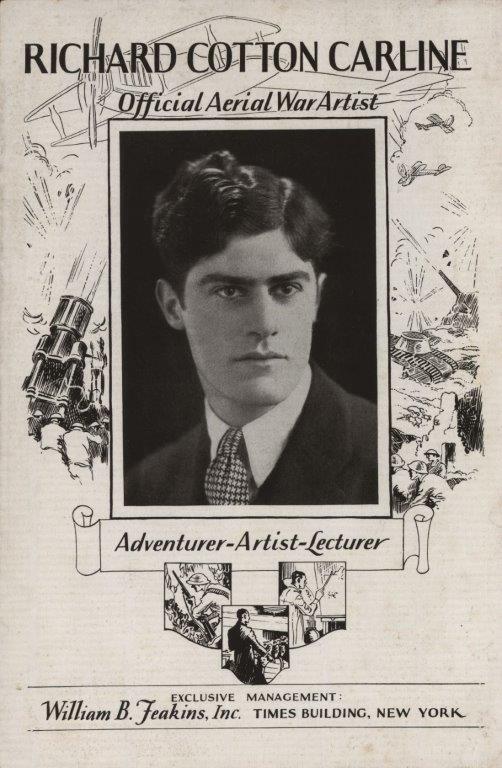 Provenance: acquired directly from the Artist's family.
Carline served in World War I and was appointed an Official War Artist.
With his brother he became noted for war pictures from the air.
In 1919 Carline was travelling and painting extensively in the Middle East, partly the sequel to his War Artist activity.