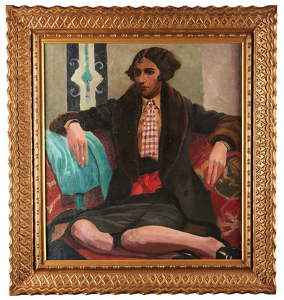 The identity of this model remains uncertain – her physiognomy is close to that of Gwendolen Carline. Gwendolen née Harter was Sydney Carline's wife, but tragically they were only married for a year or less before he died.
Elements such as her cropped hair, cigarette and cravat identify her as a progressive and independent woman typical of the artistic and literary types that characterised the 'Roaring Twenties'.
She was also the sitter in a portrait by Sydney Carline c.1928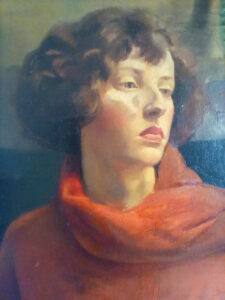 Below is a picture of Gwendolen and Sydney in an open topped Lamborghini he owned outside 47 Downshire Hill, dated 1928.