Exhibited: Sir John Soane's Museum, 25 October 2013 – 25 January 2014, Alan Sorrell: A Life Reconstructed.
Literature: Sacha Llewellyn & Richard Sorrell (ed), Alan Sorrell; the Life and Works of an English Neo-Romantic Artist, (Bristol: Sansom & Co.) 2013, p 78.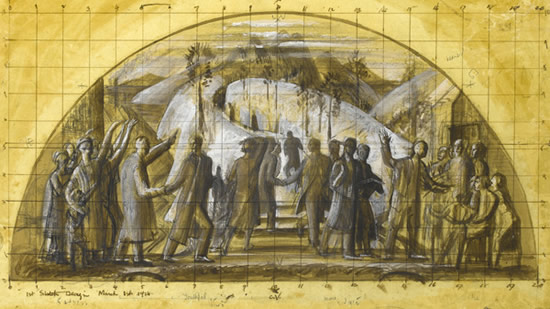 This blue ink drawing shows Sorrell's second 'idea' for the decoration. The hill has become more formalized than in the first 'idea' and the figures are expressed in tonal areas.
The frieze-like arrangement of figures was considered at the time to be an essential quality of Decorative Painting and as such follows the precedent of many of the early Rome Scholarship winning submissions such as Thomas Monnington's Winter (1922) and A. K. Lawrence's Allegory of Human Life (1923).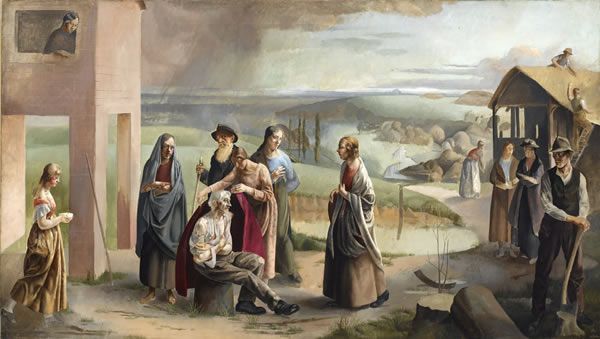 Thomas Monnington, Winter (1922)