Sauter was passionate about flight.  Throughout his career, and especially during WW2, he produced a series of highly imaginative compositions, often with rushing perspective, inspired by aerial views .
Study to reverse, inscribed with instructions;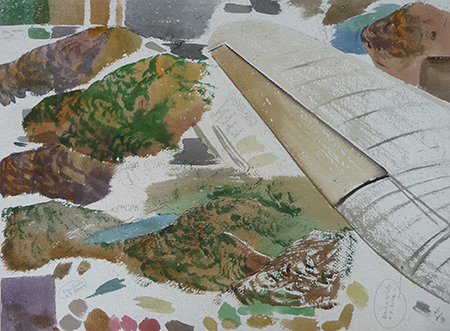 During World War II, Rudolf Sauter was an Army Welfare Officer under South Eastern Command. Although he was never an official war artist the events he witnessed informed his work.
We are grateful to Andrew Cormack for assistance.