This portrait in profile dates to the early 1930s when Knights and
Monnington were living in Crawley Down, West Sussex.

At this time
Monnington was working on his Supper at Emmaus altarpiece, with which
this work has stylistical affinities.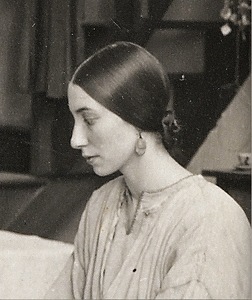 Winifred Knights in her studio at the British School at Rome, circa 1924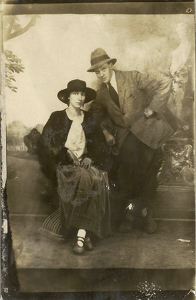 Monnington and Knights on the occasion of their Wedding, 1925.