Exhibited RA 1976, among 'six works by the late Sir Thomas Monnington PRA (539).
Monnington's reputation as a prodigy is evidenced by this drawing which was undertaken when he was only 17 years old. In the 1977 RA Monnington catalogue it is identified as a
study for 'Rebecca at the Well', (a painting tempera on canvas, approx 36 x 48 in, painted while at the Slade School)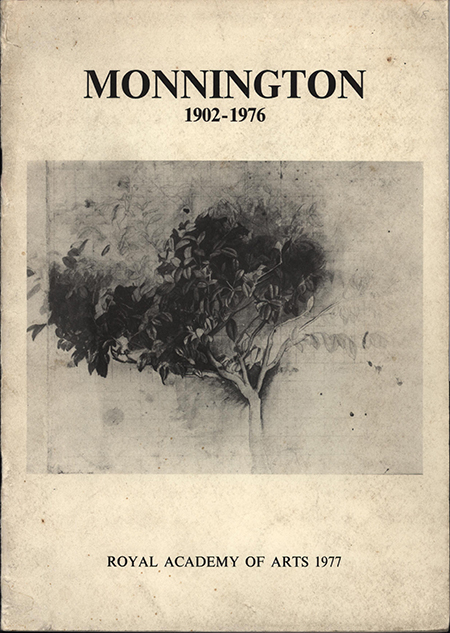 The same tree appears as the central motif of Monnington's Rome period
Annunciation exhibited at the Royal Academy in March 1926. These two compositions might ultimately be one and same painting – assuming Monnington later reworked his Slade canvas. The Annunciation indeed includes a figure at a well and various pentimenti suggesting a composition in a state of evolution
.
The drawing was purchased from the artist circa 1919 by Sir Joseph Burn KBE, father of Rodney Burn, Monnington's fellow-student at the Slade.