Exhibited: Brangwyn's Cartoons at Christ's Hospital, Christ's Hospital Museum (23rd April 2019 – 27th April 2020)
Brangwyn was commissioned by his friend R.H. Kitson to design a mosaic mural for St.Aidans,, depicting the life of the Saint. The red headed child appears by the side of St. Aidan preaching (the same girl features in the later stained glass window at Northampton).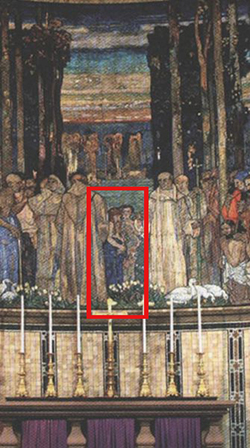 We are grateful to Dr. Libby Horner for her assistance.