Brangwyn's celebrated murals for the Rockefeller Center adorn the facade of the Comcast building, situated at the heart of the center at 30 Rockefeller Plaza.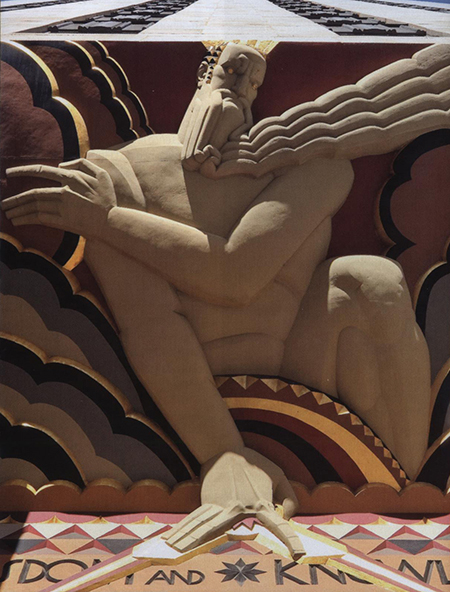 The murals decorate the main atrium around the entrance to the lifts.
This cartoon shows Brangwyns original proposal where Christ is seen seated on a hill facing the viewer, before the Rockefeller fraternity disallowed any religious content.
The area to the left of the lettering was also eliminated in the final work.
We are grateful to Libby Horner for her assistance. This will appear as M1110 in her forthcoming Catalogue Raisonne of Brangwyn.