The garden at Oak Cottage was a constant inspiration for Mahoney. He first lived at Oak Cottage from 1937- 40, during which period he renovated it, and again from 1945 until his death in 1968. Once the garden that he planted had matured, he seldom worked anywhere else.
His daughter noted that the paintings produced here were a 'celebration of the beauty that lies in ordinary back gardens, and the place that we occupy in the natural world. Humans and plants blend together, the figures always subordinate to the surrounding plants.'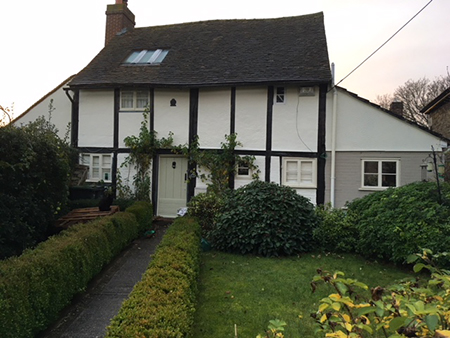 Oak Cottage.
Photo credit; with thanks to Fred Hohler.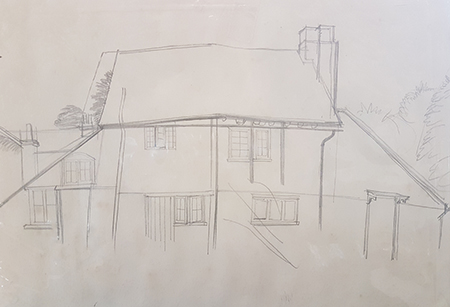 Preliminary drawing included with the painting.